10500 Little Patuxent Parkway, Columbia, Maryland 21044 | (877)-640-6342 | louhuttjr@thehuttco.com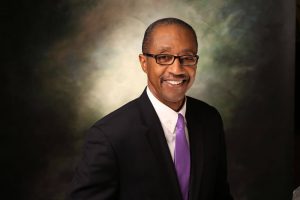 Louis "Lou" Hutt is the CEO of The Hutt Company, Certified Public Accountants, LLC, and The Hutt Law Firm.
Lou established The Hutt Company and The Hutt Law Firm over 25 years ago. Lou provides financial management and advisory services to individuals and enterprises. He specializes in regulatory and tax compliance, financial oversight and risk management, and strategic financing alternatives.
Lou is recognized as an innovator in business accounting and law. Lou's contributions have been recognized by Washington University's  Olin School of Business, who named Lou its Distinguished Alumni of the Year and the U.S. Small Business Administration, who named Lou as an Accounting Advocate of the Year.
Lou brings his vibrant energy and unique insight into financial planning to a national audience on The Lou Hutt Show, airing weekly on SiriusXM Radio. Lou authored of The Road to Mega Success: Simple Strategies for Enriching the Bottom Line, which is lauded as a go-to guide for best practices in financial leadership. His book is now in its 3rd edition. Lou has been invited to give on-air business and tax expertise on various media outlets.
Before launching his own firm at the age of 28, Lou completed a legal clerkship with Honorable Robert Bell, Retired Chief Justice of the Maryland State Court of Appeals, worked as a senior auditor at Ernst and Young, and lectured at Morgan State University as the Ernst and Young Visiting Professor of Accounting. As a graduate of the Olin Business School of Washington University in St. Louis and the University of Maryland School of Law, Lou is a pioneer for diversity and representation in finance and accounting.
Lou is motivated by his wife of 41 years, Nellie, their three children, and their two granddaughters.
Purchase The Book Below – Price $24.95